Emirates Glass LLC   Booth No.: AJ04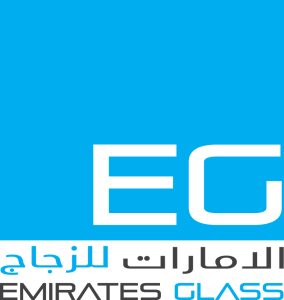 Products
EGL COATED GLASS PRODUCTS – EMICOOL
SOLAR CONTROL
EMICOOL ST
EMICOOL CLASSIC T
SINGLE SILVER
EMICOOL PLUS T
EMICOOL SUN NN T
HYBRID
EMICOOL DSR
EMICOOL ELITE
DOUBLE SILVER
EMICOOL SUPERLITE
EMICOOL SOLITE
EMICOOL SUPERVISION
Company Introduction
Emirates Glass is an award-winning, leading architectural glass processing company having presence in the Middle East and across the globe. The Company is a part of Glass LLC, the first glass holding company in the Middle East wholly owned by Dubai Investments PJSC.
Emirates Glass has supplied its glass solutions to landmarks such as: Flame Towers and Heydar Aliyev Center in Azerbaijan; King Abdullah International Airport Project and Jabal Omar in Saudi Arabia; Kuwait Ministries – Kuwait; Gate Towers in Egypt; Credit Libnais Headquarters in Lebanon; Emirates Towers and Dubai International Airport Terminal 3 concourse in the UAE and many more.
Emirates Glass LLC has the EmiCool® range of solar control and multi-functional low-emissivity glass. We also offer specialized products such as ARMAX, Smart-Lite, Bullet Resistant Glass; and innovative products include glazing units with aesthetical/ performance enhancing elements such as honeycomb diffusers, metal and synthetic meshes or mashrabiya inserts.