CHINA DALIAN KANGLIDA YAOHUA GLASS CORP.    Número de stand: AD06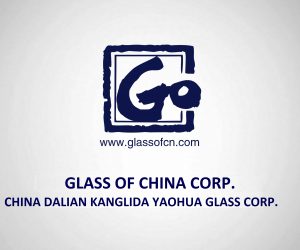 Company Introduction:
We are a leading exporter and manufacturer in China for various types of flat glass and mirrors. With the large quantity, we are currently exporting to more than 50 countries worldwide for windows and doors. The various thickness of clear/bronze/blue/green/pink/gray float glass and reflective float glass/Low-E glass for construction as well as all mirrors.
Products:
Clear float glass, tinted float glass, reflective glass, clear sheet glass, aluminum/ silver mirror, pattern/figured glass, tempered glass and laminated glass, Low-e glass, ultra clear float glass, glass cutters.