PANJIN TRUSPACER INSULATING GLASS MATERIAL CO., LTD.  Número de stand: AC05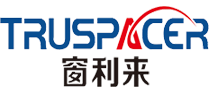 Company Introduction:
PANJIN TRUSPACER INSULATING GLASS MATERIAL CO., LTD. was founded in 1996, we specialized in insulating glass materials for 27 years, our main product is insulating glass sealing spacer and related equipment, our own brand "Truspacer" warm edge sealing spacer had passed IGCC test and EN1279 test, reached the international level and sold more than 60 countries and areas around the world. All staff of our company would like to cooperate sincerely with all business friends, mutually benefit and develop together relying on our high-quality products and professional services!
Contact person: Peter Guan
Tel: +86 13942780657
Email: [email protected]
Products
MAIN PRODUCTS:
1. INSULATING GLASS SEALING SPACER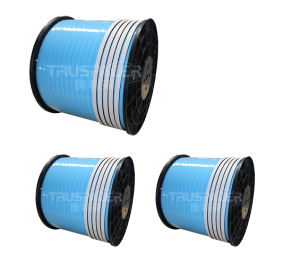 Truspacer warm edge spacer
Instruction:
Truspacer® is a warm edge spacer system ideal for high-volume production of double and triple pane insulating glass,it is preassembled with butyl sealant, 3A molecular sieve, undulating aluminum spacer bar and heat insulation strip and so on, it can replace the traditional IG production mode and greatly improve production efficiency.
Features:
⦁ No need the secondary seal.
⦁ Good sealing performance.
⦁ No dew at -40℃.
⦁ UV resistance excellent.
⦁ Excellent argon retention performance.
⦁ It can be used for special-shaped glass.
Application range:
It can be used in the production of insulating glass for doors and windows, buses, trains, refrigerator, etc.
1. INSULATING GLASS MACHINE

Truspacer insulating glass production line
Instruction:
Truspacer horizontal insulating glass production line is independently developed and manufactured by our company, it is a modern production line that is used to make IG. This machine adopts horizontal structure, transfer smoothly, small footprint, low power consumption, fewer people to operate, high production efficiency, stable quality, saving cost, which makes it is a necessary machine to make compound sealing spacer IG.
Features:
⦁ This production line is easy to operate and efficient.
⦁ Small footprint, saving space.
⦁ It can transport glass stably.