Tecnosens SpA    Stand No. AG23

Company Introduction:
With over 20 years of activity in the world of sensors and measurement systems, Tecnosens S.p.A has been able to develop complete solutions for the dimensional control of glass for automotive and container glass thanks to an R&D with an extensive know-how on multiple measurement
technologies. To this date, Tecnosens has consolidated partnerships with leading manufacturers in the world of automation, in particular in the world of glass, for which it is a specialized integrator.
Products:
Glass gauging system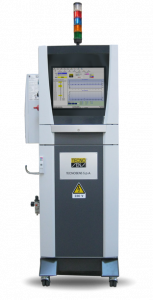 Multi-Layer
Tecnosens Multi-Layer, using confocal and interferometric optical technologies, quickly and accurately measure the layers that compose a laminated glass, including the plastic ones between the layers. These tools are used in various fields such as the production of plastic films, laminated glass, glass for mobile phones… The innovative Multi-Layer technology can also be used to measure the thickness of the plastic film layer (PVB, EVA …) before it is heated to be laminated.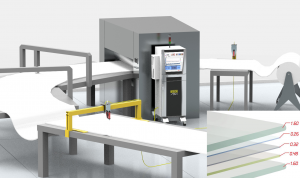 Automatic bottle's surface inspection – ZetaPi
The Caliber ZetaPi system is a set of customizable solutions for measuring glass containers, in-line and off- line. Tecnosens ZetaPi allows to detect the presence of any deformation on the bottle that may create labelling defects, by alerting the process in advance before starting the actual labelling phases.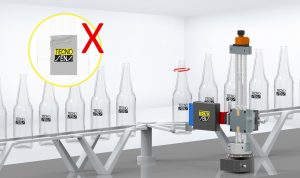 Strain Capture
Tecnosens implemented a system for the analysis of residual strain in the glass container, flat glass and plastic films a solution that can be applied both off-line and in automatic line. With this system it is possible to monitor 100% of production, avoiding subsequent stops due to accidental breakage of the containers.