ZHEJIANG DEMAN MACHINE CO., LTD     Número de stand: AH16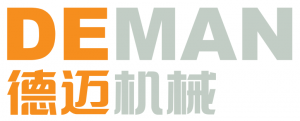 Company introduction  
Zhejiang Deman Machine Co., Ltd is a China-German joint venture as professional flat glass processing machine manufacture.
Machine main features: High precision, high efficiency, high profitable, easy to operate and maintain, durable and eco-friendly.
Our main products: Double-sided T-edge grinding machine, Double-sided C-edge grinding machine, Double-sided shaped glass grinding machine, Double-sided Round Corner grinding machine, Washing Machine, Automatic glass online Drilling Machine, Automatic Glass Loader/Unloader, Automatic Glass Processing Machine Line and so on.
Our business has covered China, Germany, Austria, Holland, Portugal, Italy, Turkey, Israel, Brazil, Ukraine, Australia, Singapore, Malaysia, England, Czech, Dubai, India, Egypt, Poland, Iran, Canada, USA, Korea, Russia and other countries. On this basis, our sales-team increases the development of domestic high-end customers market.
German Innovation and Technology, made in China-the Key to your Success!
Products
GLASS GRINDING MACHINE
GLASS WASHING MACHINE
GLASS DRILLING MACHINE
GLASS LOADER / UNLOADER
GLASS PROCESSING PRODUCTION LINE