BOVONE Booth No.: AH03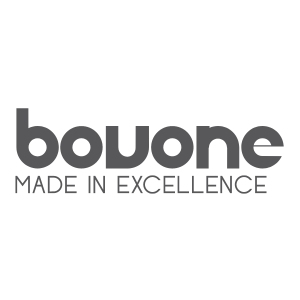 Products
Machines
Stand-alone machines for the treatment of glass sheets: grinders, bevellers and washing machines. They provide perfect finishes for increasing production results thanks to their high speed and combine the most advanced electronic applications with the construction strength and reliability guaranteed over time: an entry level machine or a more advanced model, Bovone is able to guarantee excellent performance.
The ELB Fully Automatic FA series of edging machine meets the automation needs in the Glass Industry, which is looking for high productivity rates and constant high quality of the finished product.
Plants
Complete systems for mirror silvering and laminated glass lines are fully customizable and can be integrated according to clients' specific needs: with respect to standard configurations, all construction details are customized and calibrated to meet every specific need. Bovone systems ensure high performance both for large numbers and for those where high flexibility is required.
BRS – Bovone Robotic System
Within the BRS area the production range also includes, fully automated Bovone robotic systems for grinding glass. The BRS integrates straight-line edging machines and articulated, multi-axis robots with different loading and application capacities.
Company Introduction
Innovation and Customization, Flexibility and Reliability, Performance, Quality and Process Speed are the characteristics of each Bovone product. Over 65 years of production at the highest levels, Bovone has established itself as an international leader in the supply of stand-alone machines and full-line systems, accessories and tools for the second processing of glass and natural and synthetic stones.
The continuous analysis of the different and frenetic trends of each single application market originates the technological primacy of Bovone, which constantly studies new solutions that are able to provide clients with cutting-edge technologies for present and future challenges.
The entire production takes place in the Ovada (AL) plants, which constitute an infrastructure of absolute excellence in the Italian and international industrial scene: from supply of the best raw materials to development and integration of management software, up to proposal of the most suitable tool, thanks to the synergy with its subsidiary BDT, Bovone Diamond Tools.
Bovone is present in the market with one direct branch, in the United States dedicated to the North American market, as well as a widespread network of distributors present throughout the world. An articulated and highly qualified system of technicians, supported by the almost unlimited availability of stock, provides an excellent after-sales assistance service, that responds promptly and competently in each geographical area.
Bovone machines and systems combine high quality with process speed and high reliability.