MACOTEC SRL Booth No.: AH01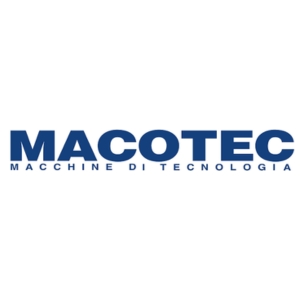 Products
Master Shape 3.7 FR automatic table for shape cutting float glass is the state-of-the art of glass cutting technology available today: excellent performance, compact dimensions and exceptionally quiet operation thanks to the aluminium cutting bridge, racks with inclined teeth and prismatic recirculating ball guides for the movement of the cutting carriage.
Manual loading of the glass sheet is extremely simple thanks to the tilting forks which have automatic lifting and lowering support feet; once the glass sheet has been positioned horizontally, the forks push it onto the work table so that the sheet squaring and engraving cycle can begin without any intervention by the operator.
Master Shape 3.7 FR is a cutting table for float glass, which can be equipped with a grinding wheel for the removal of low-E coating, an automatic printer and labeller, paper and vinyl cutting or with the "Click&Cut" rotary tool changer to quickly select the correct cutting tool. Transparent housing protects the cutting head which, with its modern and functional design, further emphasises the extreme care with which all mechanical components have been manufactured.
Company Introduction
We have been designing, building and installing automatic machines and plants for flat glass cutting since 1997. Created from the passion for technology and glass of its founding partners, MACOTEC is now a solid and appreciated international company that has always stood out thanks to its product specialisation, guaranteeing a supply of machinery equipped with the most up-to-date components and technology.
Our operational headquarters can be found in Rogolo, in the Province of Sondrio, northern Italy. It is approximately 15,000 m2 and is home to our technical and sales offices, a show room, the design, construction and painting departments of the mechanical structures, the electrical and mechanical assembly and finally the assembly and plant testing areas.
It is our priority to take care of each stage in the production of our products to guarantee our customers the highest quality and reliability. That's why the entire design (mechanical, electrical and IT) is entrusted to specific in-house teams of engineers and designers, while construction and testing is carried out entirely in-house and is performed by specialised mechatronic technicians.
We offer you high-tech, high-quality products supported by an efficient Service Department, either remotely or at your premises, together with a well-stocked warehouse, with spare parts always ready for shipment. All of this is managed using Intraweb software, developed by us, to provide you with "real time" data and the history of your machine, thus constantly guaranteeing maximum uptime, since we are very aware how important this is to your company.