Luoyang North Glass Technology Co., Ltd.   Booth No: AF01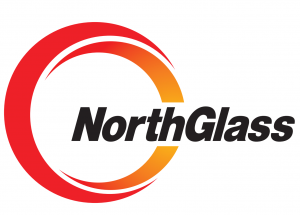 Company Introduction:
Luoyang North Glass Technology Co., Ltd., simply called as "NorthGlass", was established by Mr.Gao Xueming, Chairman of the board, in Luoyang National High & New Technology Development Zone on 18th, May, 1995. It is the earliest Chinese enterprise being engaged in the developing, design and manufacturing of glass deep-processing equipments. In 2011, NorthGlass created a precedent in glass deep processing machine industry, going public at Shenzhen Stock Exchange (stock code: 002613). Today, NorthGlass have developed into a high-tech industry group with complete industrial chain and continuous innovation capability, composed by 5 production bases respectively in Luoyang, Shanghai, Tianjin, Beijing and Guangdong, with the integrated abilities of R&D, manufacture, sales and service in the fields of glass deep-processing equipments and upscale processed glass products. Adhering to the enterprise spirit of "Innovating forever, Striving for success", NorthGlass independently developed the main products of glass tempering furnace, Low-E coating machine and upscale processed glass as the core competitiveness. Furthermore, NorthGlass have also expanded our product series with general and HVLS industrial fans, glass automation system, glass storage system, glass cutting machine, screen printing machine, automotive glass pre-processing line, etc., up to now more than 300 product models in total.
Glass deep processing machines
NorthGlass is one of the strong and leading developers and manufacturers in the field of glass deep-processing equipment. The annual sales of our major product, flat/bent glass tempering furnace, is ranking stable forefront of the worldwide industry within last 17 years since 2002 when the sale amount of furnaces exceeded 100 sets. Accumulatively more than 4000 NorthGlass glass tempering furnaces are running around the world. The coating line developed and produced by NorthGlass is becoming one of the global leaders in glass coating industry and led to a rapid development of coated glass industry in China.
Regarding deep processing glass product
Another key product for NorthGlass is upscale deep-processed glass, which have been widely applied in a lot of famous construction projects all over the world, for example "Sun Valley" & "Shiliupu Pier" of 2010 Shanghai Expo, "Bird Nest" & "Water Cube" of 2008 Beijing Olympics, China National Center for the performance arts, New Beijing South Railway Station, Beijing Capital International Airport, Shanghai Tower, Abu Dhabi International Airport, Singapore Changi Airport, Vietnam APEC Exhibition Center, Leadenhall Building in London, Van Gogh Museum in Amsterdam, etc. Meanwhile, NorthGlass is also one of two qualified architectural glass suppliers for the most famous electronics company in the world, for its dozens of Flagship Stores in the world as well as new Headquarters Building in Silicon Valley.
NorthGlass's products have been sold not only in China, but also exported to more than 100 countries and regions in the world, such as USA, UK, Germany, France, Japan, India, Brazil, Argentina, Saudi Arabia, Egypt, Turkey, etc., covering multiple regions including Asian, Europe, North America, South America, Africa, Oceania, etc., via NorthGlass's complete domestic and international sales and service network.